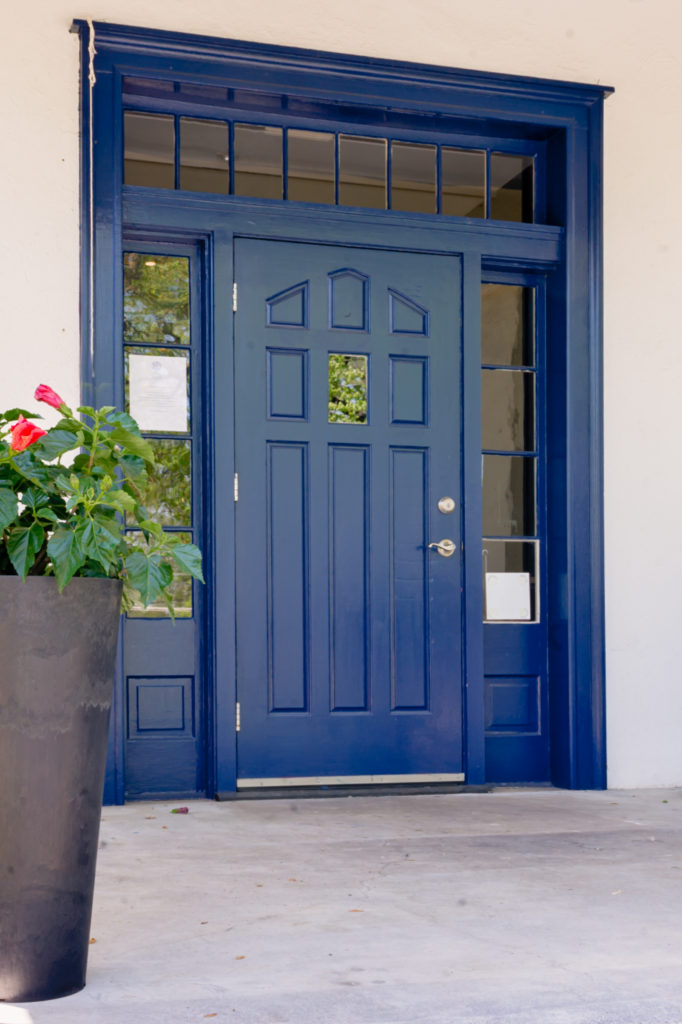 - Welcome -
We're so glad you're here
---
It is with great anticipation that The Blue Door kitchen & inn has prepared for your visit.
We've partnered with local farms and markets to fill our kitchen with fresh, seasonal ingredients. We've sliced, diced, simmered and stewed to infuse our original menu with sweet and savory flavors. We've prepared house-made pastas, slow-cooked each sauce, and labored over the aesthetic details of our restaurant and luxurious inn.
We welcome you to enjoy a meal prepared not just with skill, but with heart. Pair it with one of our fine wines, or better yet, end the night with a relaxing stay in one of our fabulous rooms.
We look forward to sharing our beautiful five-acre country estate with you. Our blue door is always open.
Fior di latte mozzarella, marinated heirloom tomatoes, cucumber, avocado $8
Poached octopus, grilled fennel, baby arugula, kalamansi dressing $12
Burratina, green asparagus, black olives, salsa verde, charred ciabatta $14
Traditional beef tenderloin carpaccio*, baby arugula, Grana Padano shavings, lava salt $14
Steak* with organic baby arugula, tomatoes, black olive tapenade, Grana Padano shavings $17
Penne with lobster and aged traditional balsamic $22
Yukon gold potato gnocchi, fresh tomato sauce and basil $16
New Zealand rack of lamb, fava beans, potato chive cake $27
Searching Availability...